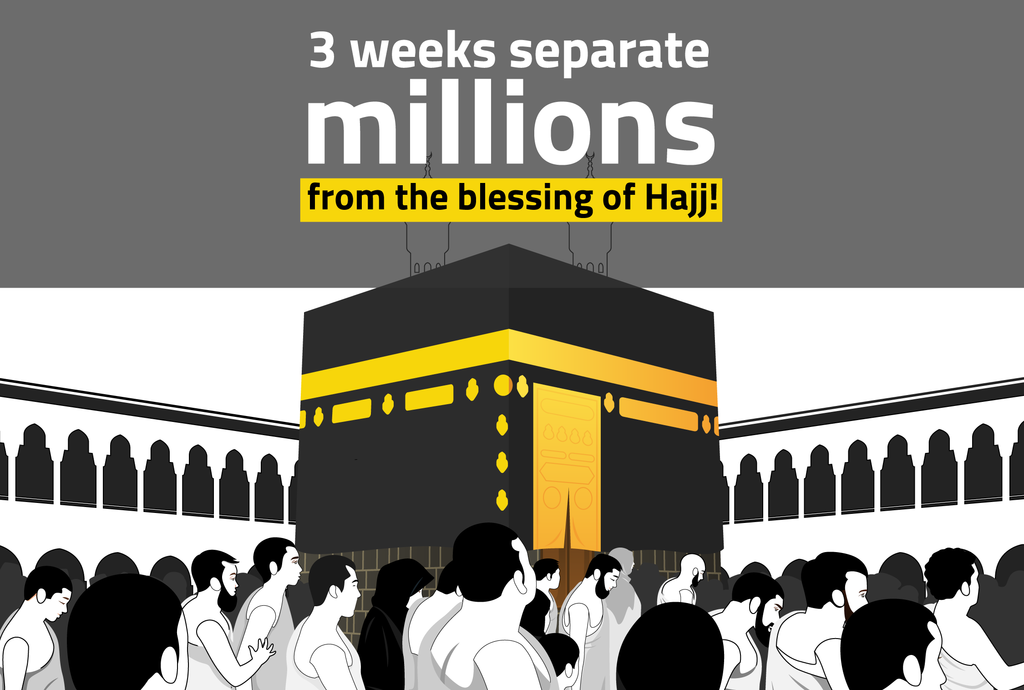 Hajj is the biggest pilgrimage worldwide. On average, 2 million people used to attend annually, however these numbers went down immensely in 2021 due to Covid 19 restrictions and increased again in 2022 as Hajj became accessible once more. This massive human activity can be more or less heavy on the environment in terms of waste, consumption and carbon footprint as any other big gathering. Yet, pilgrims have the chance and the resources to perform Hajj in an eco-friendly manner.
As the world is re-experiencing the blessing of Hajj, an opportunity arises today and for the upcoming years to work on preserving this blessing for our children and grandchildren.
Sustain the blessings: Protecting the environment during Hajj and beyond
Our natural environment is a blessing from God. As people of faith, we are responsible during our periods of worship and our day to day life to protect the world around us.
For Islam specifically, leading an eco-conscious lifestyle is part of Muslim worship, and an expression of Muslims' role as Earth's stewards. This is emphasized during major Islamic events such as Hajj. Therefore, it becomes essential to wisely reflect on how to experience an eco-friendly journey and on the importance of sustainability and long-term thinking in ensuring that future generations of Muslims can continue to benefit from the blessings of the Hajj.
As for the people who want to go to Hajj yet are not able to, this is your moment as well. Living consciously is a worship, this is why you're encouraged to maintain a green lifestyle for environmental protection and keeping Hajj a possibility for everyone!We can together prove that we learned from our previous mistakes, starting from moments like Hajj, and work on sustainable, green, and long-term solutions and initiatives for the benefit of everyone.
The Green Guide for Hajj and Umrah
This Guide was developed by Global One, Ummah for Earth ally, and launched in 2021 as an application.
This is the second version of the Green Guide for Hajj and Umrah. It came to be 10 years after the first version was launched in Assisi, Italy under the auspices of ARC, Alliance of Religion and Conservation.
This guide provides recommendations for communities, governments and institutions to enable a greener pilgrimage as well as encourage more sustainability in our everyday lives as a collective. It vitally contributes to promoting the conservation of the environment during Hajj and Umrah as a stepping stone for a greener life.
Join Ummah for Earth!
Let us unite and work together as an Ummah to protect and restore nature, mitigate climate change impact and protect the most vulnerable.
Take this year's Hajj as an opportunity to join our movement for Earth and humanity.
Sign up below!