"The stone age did not end because we ran out of stones"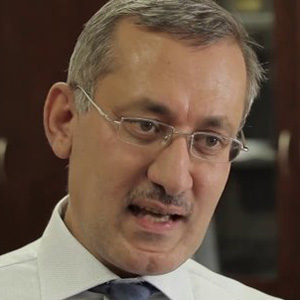 Odeh Al-Jayyousi
Professor of Innovation Policy, Arabian Gulf University, Bahrain
A shift in mindset and values is critical to move toward a green economy. The Islamic worldview is based on the notion that God is the Creator of the universe. Humans are created with a mandate to be guardians (Khalifa). The concept of the Oneness of God (Tawhid) is a core concept in the Islamic worldview which implies that the universe is governed by an overarching system. The cosmic order, balance, and harmony (Mizan) is the natural state (Fitra) that humans are mandated to maintain for a sustainable future by adopting ethical lifestyles based on Islamic values, i.e., moderation, balance, and preservation.
Islamic finance offers seeds for hope to mitigate climate risks with estimated assets of almost $3 trillion. This industry is highly concentrated today in a few countries in Asia (Indonesia, Bangladesh, Malaysia, and Pakistan) with $750 billion in Islamic finance assets. The potential of Islamic finance to support a green economic model was recognized in the Islamic Declaration on Climate Change in 2015. The faith-based principles of Islamic finance support the transition to clean technologies, lower ecological footprints, and limited extraction of fossil oil. Green Islamic economic development cuts across key sectors including construction, transportation, and energy. There is a potential for Islamic finance to support a shift in the green energy mix using Islamic finance instruments to finance green activities including climate mitigation, adaptation, and investment in eco-agriculture, green infrastructure, renewable energy, and energy efficiency projects.
About the Author:
Odeh Al-Jayyousi is a professor of innovation policy at Arabian Gulf University, Bahrain. He was the vice president for science and research at the Royal Scientific Society (RSS) in Jordan and the former regional director for IUCN – The International Union for Conservation of Nature in Switzerland. He published several books on sustainability, energy, and innovation.
E-mail: [email protected]
Over the course of 2023, Ummah for Earth will publish more blogs with an in-depth introduction to the notion of Islamic Finance and how it can serve as a stepping stone towards a green and sustainable future. Stay tuned!
If you are an expert in Islamic finance, please do contact us on the following email: [email protected]